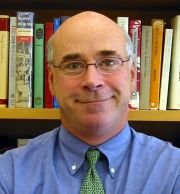 Dr. Mike Roberts – Executive Director of the Arthur Rock Center for Entrepreneurship at Harvard shares the name of the book that he has found most influential and thought provoking in his life:
Adaptation to Life by George Vaillant
Why do some of us cope so well with the portion life offers us, while others, who have had similar advantages (or disadvantages), cope badly or not at all? Are there ways we can effectively alter those patterns of behavior that make us unhappy, unhealthy, and unwise?
Get your copy of Adaptation to Life here!
Biography: "Michael J. Roberts is a Senior Lecturer at Harvard Business School, where he teaches in the Entrepreneurial Management Unit and also serves as the Executive Director, Arthur Rock Center for Entrepreneurship. Mike teaches the second-year elective course "Evaluating the Entrepreneurial Opportunity".  He has taught several other elective and required courses in the entrepreneurship area, and has also served as the Executive Director of the School's case development efforts.
Mike has worked in a variety of private sector industries. Prior to and during business school, he worked for McKinsey & Co. and Morgan Stanley, respectively. From 1989 to 1991, he served as Director of International Business Development for Cellular Communications, Inc. where he led a successful effort to acquire the second cellular license in Italy. He has also served as Chief Financial Officer of a start-up chain of quick service Italian restaurants, and as Vice President of Business Development for a company in the health care services field.
Mike received his BA, cum laude, from Harvard College in economics in 1979. He was awarded his MBA, with high distinction, from Harvard Business School in 1983. He completed his formal studies in 1986 when he received his doctorate, as a Dean's Fellow, in Business Administration from Harvard Business School. He is the author of over 100 case studies on starting and managing entrepreneurial companies. He co-authored New Business Ventures and the Entrepreneur with Howard H. Stevenson and H. Irving Grousbeck, a text book that is used at over 100 graduate business schools. Dr. Roberts is also the author of numerous papers and articles on the challenges of managing the transition from entrepreneurial to professional management." – Bio courtesy of HBS
Learn more about Harvard Professor Dr. Mike Roberts