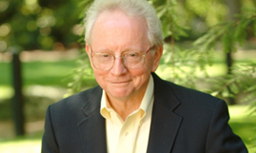 Germain Boer is the Director of the Owen Entrepreneurship Center and Professor of Accounting at Vanderbilt University in Nashville, Tennessee.  He serves as an advisor to startup's in the Nashville area and has provided consulting services for companies such as General Electric, Chase Manhattan Bank, the National Heart and Lung Institute, as well as Magnetek. In 2003 Germain was named 'The Small Business Research Advocate of the Year' by the U.S. Small Business Administration.
In the words of Germain Boer, "Here are two books I think everyone should read."
Walden by Henry David Thoreau
"I learned this, at least, by my experiment: that if one advances confidently in the direction of his dreams, and endeavors to live the life which he has imagined, he will meet with a success unexpected in common hours." – Henry David Thoreau
Buy your copy of Walden at Amazon.com here!
The Black Swan by Nassim Nicholas Taleb
"When you develop your opinions on the basis of weak evidence, you will have difficulty interpreting subsequent information that contradicts these opinions, even if this new information is obviously more accurate."  – Nassim Nicholas Taleb
Get your copy of The Black Swan at Amazon.com here!
For a full bio of Germain Boer you can visit his page at Vanderbilt's website